BAA College Scholarship 
Each year BAA offers college scholarships to Bloomington seniors. The students must have a GPA of at least 2.5, reside in Bloomington and fulfill the criteria of the BAA scholarship application. BAA participation at the high school level and BAA volunteering at the high school level are some of the requirements.
Applications for 2020 Scholarship
BAA College Scholarship Guidelines 2020
2020 Applications are due April 24, 2020
2019 BAA Scholarships
In 2019 The Bloomington Athletic Association was proud to awards a total of five, $1,000.00 scholarships in 2019. The five scholarship award winners included three students from Jefferson High School and two students from Kennedy High School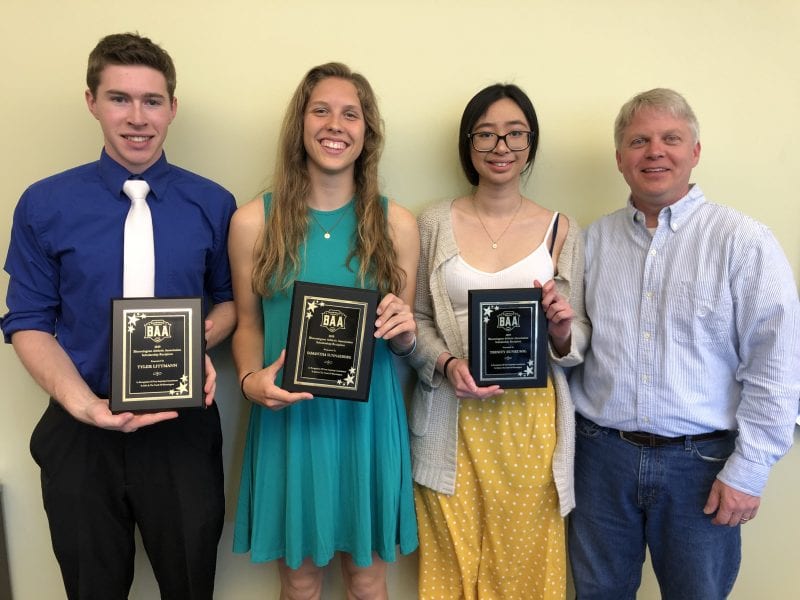 Jefferson High School Students
The three students from Jefferson High school include Trinity Bunkusol who is attending Drake University, Tyler Lillmann who is attending The University of Minnesota, and Samantha Sunnarborg who is attending Minnesota State University, Mankato.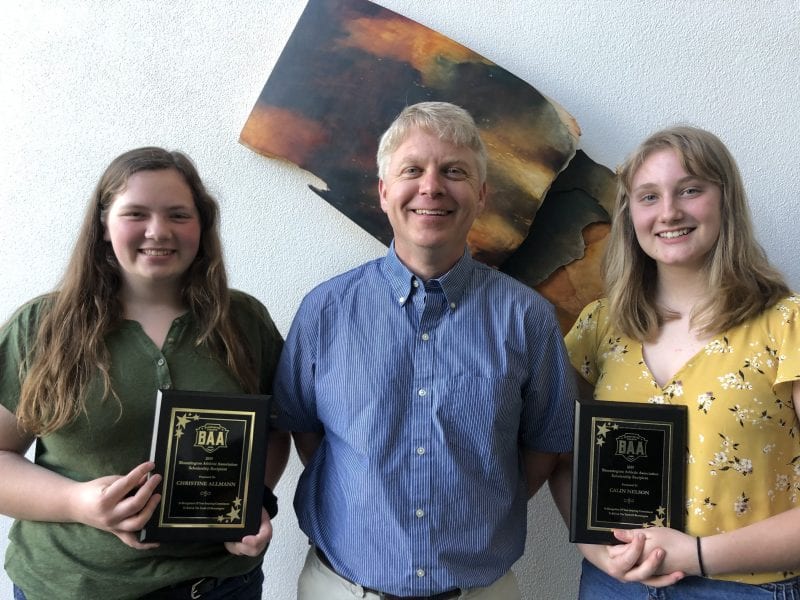 Kennedy High School Students
The students from Kennedy high school are Christine Allmann who is attending Normandale College and Calin Nelson who is attending the University of St. Thomas.
Congratulations and good luck to all of our scholarship recipients!
Thank you to all of our donors for making these scholarships possible.