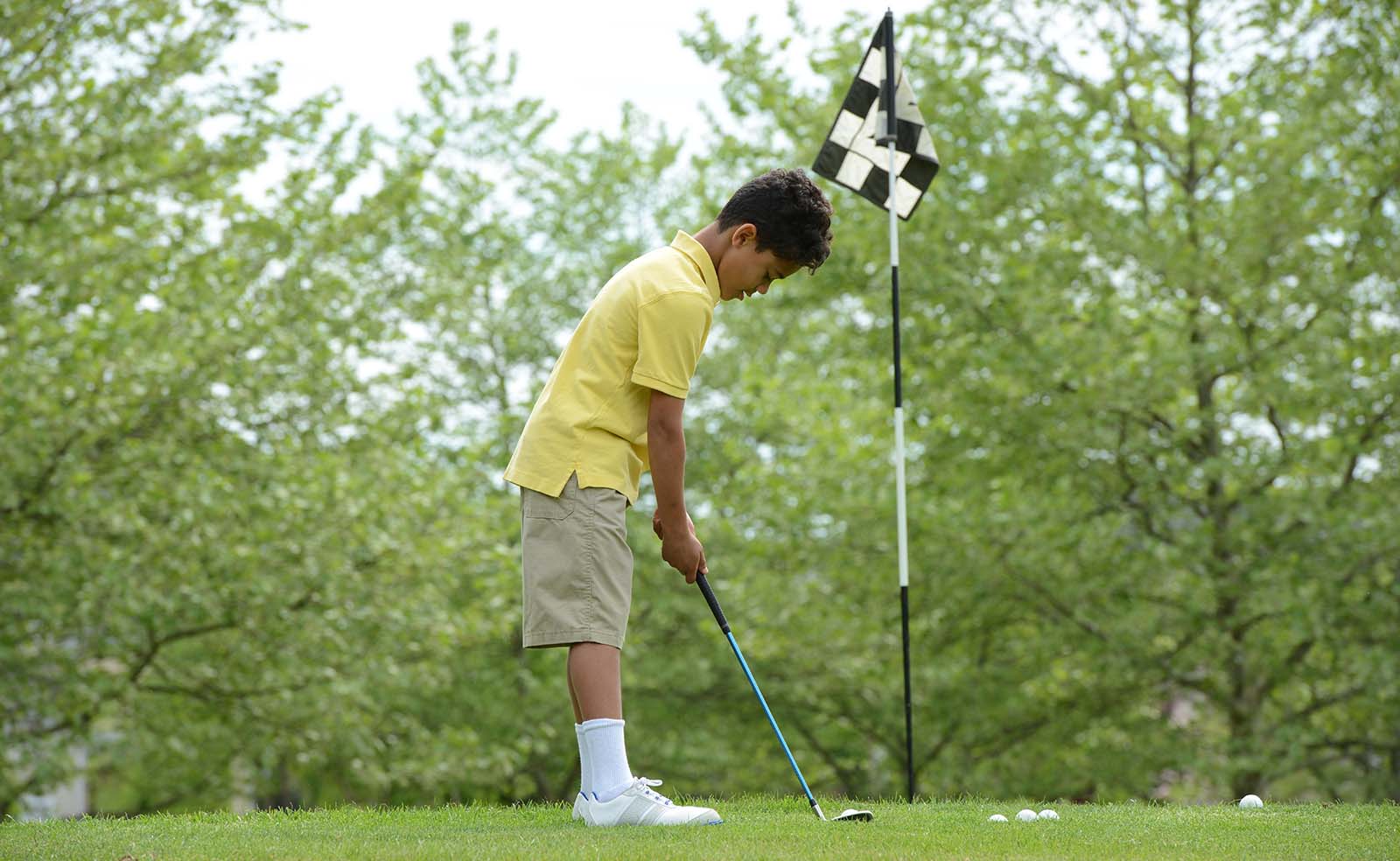 Who:
Ages 8 (turn 8 before 9/1/2019) to 18 (includes summer of their HS graduation). Minimum age is based on athlete's ability and maturity.
What:
BAA Bloomington Golf includes 3 lessons & 9 holes of golf for beginners through HS team players.  GolfTrack Academy's PGA Certified Instructors teach all lessons at Hyland Greens (all players, including Dwan players have lessons at Hyland).
Where:
Hyland Greens GC: (Address: 10100 Normandale Blvd, Bloomington, MN 55437)
Dwan GC: (Address: 3301 W 110th St, Bloomington, MN 55431)
When:
Signups will be Online Only.  Signups have started and end May 19 at 11:59pm.
**Scheduling will be finalized before the 1st Parent meeting**
**Finalized parent meetings will be sent out after registration has closed**
Dwan Players:
Mandatory Parent Meeting on either of 2 dates:

1st Parent Meeting: Wednesday May 29  7:30 – 8:00 pm Dwan Clubhouse

2nd Parent Meeting: Tuesday June 4   7:30 – 8:00 pm Dwan Clubhouse

Lessons: A different lesson on each of the following 3 dates June, 20, 24 and 25.
Rounds: 7 Sundays starting on July 14 and ending on August 25  Players need to be at the course by 4:50 pm each of the 7 Sundays.
Hyland Players:
Mandatory Parent Meeting on either of 2 dates:

1st Parent Meeting: Thursday May 30  7:30 – 8:30pm Creekside room 116
2nd Parent Meeting: Wednesday June 5  7:30 – 8:30pm Creekside room 116
Lessons:
The first of the three lessons will be on one of the following 4 dates: June 26, 27, July 8 or 9, 2019.
The second lesson will be on July 10, 11, 15 or 16 and the third lesson will be on July 17, 18, 22 or 23, 2019.
NOTE:  You have no control when your lessons are assigned, however, you will be able to indicate on your registration if you have conflicts on M/T/W/Th nights.
Rounds: 9 Wednesday and Thursday rounds will start on July 24 and end on August 21 Check-in times will be from Noon to 5 PM.
Why:
To learn the basics around swing mechanics and proper golf etiquette.  The cornerstones of golf revolve around trust, sportsmanship, integrity, respect and fun!
Score-keeping:
Each family will be assigned (required) to walk with a group of up to 4 players a minimum of 2 times per kid in the program.  We are seeking volunteer opportunities for high school students looking to help out around the community.
Equipment: 
Bloomington youth golfer must have their own clubs, golf bag, tees, and balls.  Clubs should fit athlete.  Many golf stores offer reasonably priced new basic sets. You may also find low cost used clubs at second hand stores and places like Craig's List or e-Bay.
For the majority of kids under 13 it is important to get Junior Clubs because of the weight of each club.  Do NOT cut down adult clubs.
A basic set should include a Putter, 9, 7, 5, 3 irons, 3 and 1 woods.  Partial sets are fine as long as there is a putter and few irons as indicated.
Recommendations for which clubs to include in a limited set (less than basic) is easiest to list them in order of priority from most important to least important.  The clubs shown in parenthesis are very similar clubs to the one in front of the parenthesis:
Putter,  9 iron (pitching wedge, sand wedge)
5 iron (6)
3 wood
7 iron (8)
1 wood (driver)
3 iron (4)
That makes up a Basic Set.  From there you could add the two wedges if you only had the 9 iron.  Next would be adding the 6, 8, and 4 irons in that order.
Fees:
$165 covers all lessons, rounds, tournament awards, picnic or meal after playing in the tournament.  Reminder, clubs are your responsibility and should be considered when budgeting for this sport.
**Everyone should register for Hyland unless they have been in the BAA Dwan Camp before or they are playing for a HS Golf Team.  Past participants wanting to move from Hyland to Dwan need to verify with a City Director (ability, maturity)**
BAA Golf Contacts

Golf Co-Director
golfbaabloomingtonmn@gmail.com
Golf Co-Director
golfbaabloomingtonmn@gmail.com
952.373.1449
Administration
Stephanie Nicholson
baaonline1954@gmail.com
952.373.1563