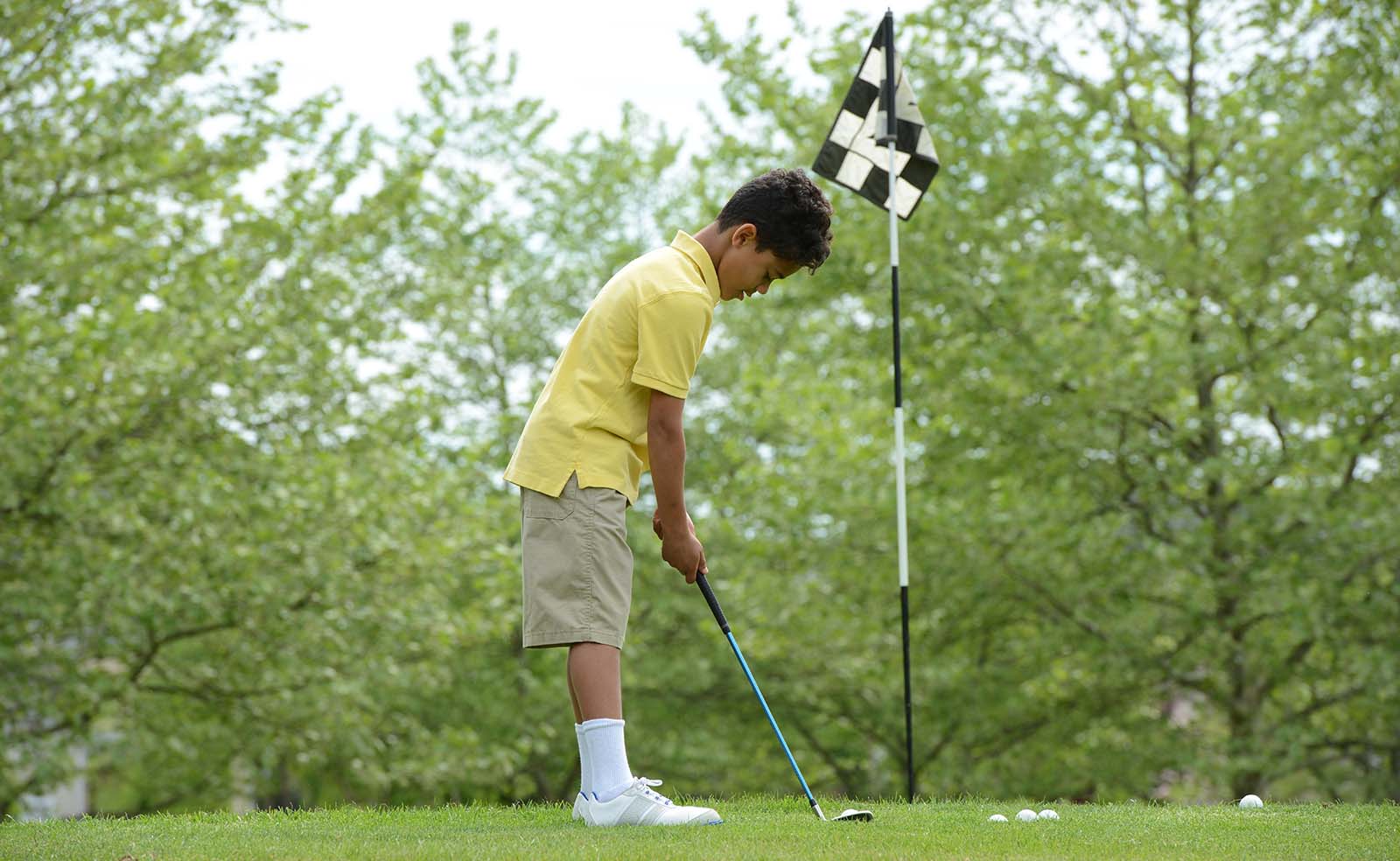 BAA Golf Program Overview
The Bloomington Athletic Association delivers fun, affordable, and safe youth sports experiences, that are fueled by our passionate volunteers. Our golf program provides kids of all ages the opportunity to develop in the areas of golf etiquette, rules of play, and strengthening motor skills all while having fun in a family-friendly atmosphere. Join us in refining golfers' skills for the future!
---
Volunteers
For our Dwan golf camp, Virg will be assigning parents of current players to be scorekeepers for the end-of-season tournament.  Contact Virg if you have questions about how this works.
---
Hyland Greens Program – Discontinued
Beginning in 2021, the Three Rivers Park District is planning to offer its own program and/or instruction for the youth. BAA will no longer be offering our golf camp at Hyland.
---
Dwan Golf
Age Group
Youth ages 8 to 18 (including graduating seniors from high school). Players have to be mature enough to do what is right on the course without supervision. Golf knowledge and maturity is the determining factor, not age.
Experience
The Player has to be mature enough to do what is right on the course without supervision. Right means:
*Keeping an accurate score
*Keeping up with the group in front of you
*Treating everyone else on the course with courtesy and respect
*Treating the course nicely
*Making sure members of your group & others on the course are not in danger when swinging a golf club or hitting a golf ball, etc.
Program Qualifications
Along with maturity, each player has to be able to keep up with the group in front of them. On a longer course like Dwan, this would typically mean being able to score in the low 50's or better from the Back Tees at Hyland. A score in that range isn't mandatory, but it would help make sure things run smoothly on the course. It is also important to always be ready to hit your shot when it's your turn.
Where
Dwan Golf Course - 3301 W 110th St, Bloomington, MN 55431
When
Seven Sundays July 17th through August 28th arrive at 4:45 pm each Sunday.

Equipment
Youth athletes must have their own clubs, golf
bag, tees, balls & ball mark repair tool. Clubs
should fit the athlete. Required clubs are a putter and set of irons. A 1 or 3 wood is also good to have on the course.
Registration / Fees
$180.00
NO lessons will be offered with the Dwan Camp this year because Hyland is not available to BAA.

The City of Bloomington has changed the way they will be billing BAA for tee times. We must have foursomes for each tee time we reserve. This means the total number of registrations we accept this year could be limited, so please do not delay registering your child today.
---