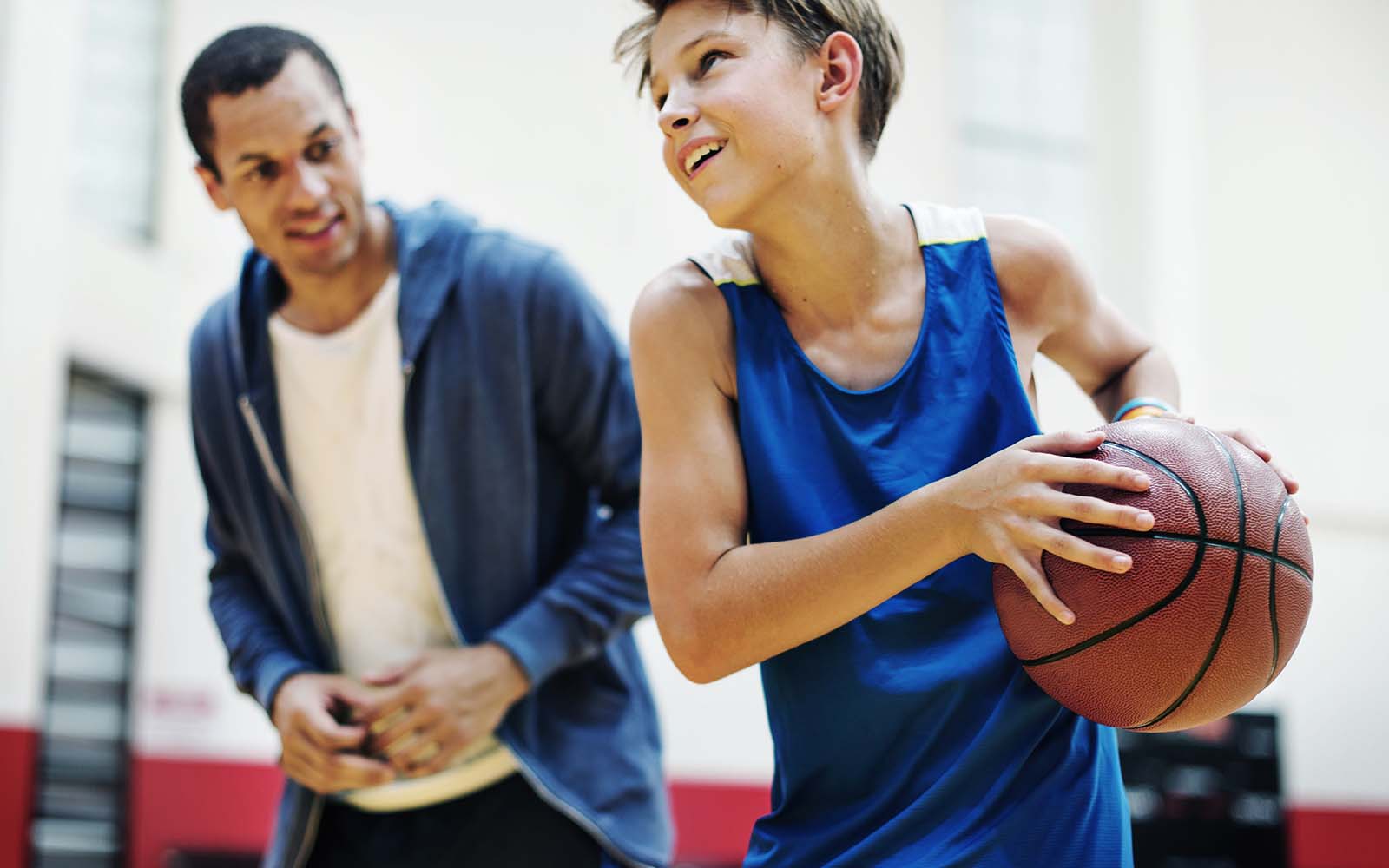 BOYS BASKETBALL 2021 scheduled to begin on 2/1/2021
1/4/2021 BAA BOYS BASKETBALL 2021 SEASON
Dear Parents and Families,
We are in the planning process, working with the Bloomington Public Schools, to put together a shortened 2021 Basketball Season. We feel it is important to provide this opportunity, for the players, to be able to participate in physical activity and have fun.
All aspects of the season will be conducted under the guidelines of the State and Local Governments and the School District. Based upon these guidelines, there will be enforced, a mandate as to the number of individuals in a gym and the requirement that everyone on-site wear a mask, at all times.
In order to facilitate the new season, we are asking all interested families to go to the BAA Website, baaonline.org, and register. This is a critical step and will replace any prior registration. All prior registrations for the 2021 season will be deleted. This is being done for two purposes, first because we are adjusting the fee, it makes it easier from an accounting standpoint and second and most important, we need families to re-affirm their interest and commitment to participate in the 2021 Season with the New Guidelines.
Please consider, before you register, that you are committed to the Season for your child based upon the following:
All Players, whether on the Court or Bench, and all others in the gym will wear a mask, at all times, while on the premises.

The current limit of individuals in a gym is 25. Based upon that limit, we will not be able to have spectators in the gym during the games/practices. The plan is to have 8 players per team with each team having two coaches. For games, there will be a timekeeper and scorekeeper and two referees. This will be a total of 24. This will require the dropping off before and picking up after. If you want to be in the gym, you need to volunteer.
We are planning to begin practice the last week in January and starting games in February ending the first week in March. There will be no playoffs this season. The registrations will be open over the first two weeks in January with the teams being formed and equipment distributed in the third week. Based upon safety and gym availability we may have to impose participation limits at some levels. Our goal is to have at least four teams per level. Based upon prior registration, we may not have an option at certain levels and may, if space permits, offer the ability to move up or down if feasible.
This is going to be a challenge and major undertaking, so I ask for your patience, flexibility and cooperation to help make this succeed. Please pass this on to anyone you feel would be interested in participating. If there are any questions, please e-mail me at boysbasketball@baaonline.org
BAA Boys Basketball Commissioner
---
The Bloomington Athletic Association delivers fun, affordable, and safe youth sports experiences, fueled by our passionate volunteers. Our Boys Basketball program provides kids from 2nd – 12th grade the opportunity to develop in the areas of sportsmanship, teamwork, and strengthening motor skills all while having fun in a family-friendly atmosphere. 
BAA Boys Basketball Program Overview:
The season runs for Boys Basketball from January to March. There are typically Player & Coaches Clinic, pre-season practices, an exhibition game, 8-12 regular-season games with 2 – 3 additional practices, depending on the grade level.  There are no Wednesday activities. The program concludes with an end-of-season tournament in mid-March
---
Volunteers: 
For our basketball program, volunteers are needed as coaches, assistant coaches, scorekeepers, and more.  Check-in at sign-ups or register as a volunteer online today!
 COACHING: As always we are completely dependent on you as parents to help make this sport the best it can be by volunteering your time as a head coach, assistant coach, scorekeeper, or umpire. What better way to be involved with your children than to be a part of their team during the season? Without you, we cannot run this program!
---
BAA Tournaments and Playoffs:
BAA Playoffs and Tournaments are played for grades 2 – 12 with an opportunity to celebrate how the players and team made progress since the beginning of the season along with having some healthy competition. Parents/Guardians will be notified in advance on schedule, final playoff week information.
---
Boys 2nd – 12th grades
| | |
| --- | --- |
| 2nd/3rd Grade | Monday & Friday |
| 4th Grade | Monday & Friday |
| 5th – 6th Grade | Tuesday & Thursday |
| 7th -8th Grade | Monday & Friday |
| 9th – 10th Grade | Tuesdays & Saturdays (am) |
| 11th – 12th Grade | Thursday & Saturday (am) |
---
2nd – 3rd Grades
Age Group
2nbd - 3rd Grade
Experience
The athletes will begin the night with a Skill Development Competition, followed by a game. Please arrive on time to participate at the published game time.
Game Fundamentals
Our emphasis at this level is to improve individual skills of each player, to ensure that all Coaches are stressing skills in practice, and to provide a competitive situation to improve skills. Team play is also emphasized, with each Player sharing equally in the competition. Each game will have (4), (6) minute periods. For more details visit the Rules Book.
Where
BPS Elementary Schools
Season Dates
January - mid-March
Practice Days
Games
Monday | Friday
6:40 pm - 7:40 pm.

Equipment
Tennis shoes and gym shorts. BAA provides a t-shirt/jerseys for each player. Coaches will have basketballs for the team to use.
Registration | Fees
$110
---
4th Grade
Age Group
4th Grade
Experience
The athletes will begin the night with a Skill Development Competition, followed by a game. Please arrive on time to participate at the published game time.
Game Fundamentals
Our emphasis at this level is to improve individual skills of each player, to ensure that all Coaches are stressing skills in practice, and to provide a competitive situation to improve skills. Team play is also emphasized, with each Player sharing equally in the competition. Each game will have (4), (6) minute periods. For more details visit the Rules Book.
Where
BPS Elementary Schools
Season Dates
January - mid-March
Practice Days
Games
Monday | Friday
Equipment
Tennis shoes and gym shorts. BAA provides a t-shirt/jerseys for each player. Coaches will have basketballs for the team to use.
Registration | Fees
$110
---
5th – 6th Grades
Age Group
5th - 6th Grade
Experience
The athletes will begin the night with a Skill Development Competition, followed by a game. Please arrive on time to participate at the published game time.
Game Fundamentals
Our emphasis at this level is to improve individual skills of each player, to ensure that all Coaches are stressing skills in practice, and to provide a competitive situation to improve skills. Team play is also emphasized, with each Player sharing equally in the competition. Each game will have (4), (6) minute periods. For more details visit the Rules Book.
Where
BPS Schools
Season Dates
January - mid-March
Practice Days
Games
Tuesday | Thursdays
6:40 pm - 7:40 pm
Equipment
Tennis shoes and gym shorts. BAA provides a t-shirt/jerseys for each player. Coaches will have basketballs for the team to use.
Registration | Fees
$110
---
7th – 8th Grades
Age Group
7th & 8th grade boys
Experience
BPS Schools
Game Fundamentals
Where
Season Dates
January - mid-March
Days & Time
Monday | Friday
6:40 pm - 7:40 pm
Equipment
Tennis shoes and gym shorts. BAA provides a t-shirt/jerseys for each player. Coaches will have basketballs for the team to use.
Registration | Fees
$120
---
9th – 10th Grades
Age Group
Grades 9th - 10th
Experience
Game Fundamentals
Where
BPS Schools
Season Dates
January - March
Days & Time
Tuesday 6:40 pm - 7:40 pm.
Saturday AM's

Equipment
Tennis shoes and gym shorts. BAA provides a t-shirt/jerseys for each player. Coaches will have basketballs for the team to use.
Registration | Fees
$120
---
11th – 12th Grades
Age Group
Experience
Game Fundamentals
Where
Bloomington Public Schools
Season Dates
January - March
Practice Days
Games
Thursday & Saturday
Equipment
Tennis shoes and gym shorts, BAA provides a t-shirt/jerseys for each player. Coaches will have basketballs for the team to use.
Registration | Fees
$120
---
CONTACTS:
BAA Basketball- BOYS Level Directors

2nd | 3rd Grade
Rick Zilka
boysbasketball@baaonline.org
952.831.8695
612.371.1178
4th Grade
Rick Zilka
boysbasketball@baaonline.org
952.831.8695
612.371.1178
5th | 6th Grade
Rani Hayden
haydenrani@gmail.com
612.928.8856
7th | 8th Grade
OPEN
OPEN
OPEN
Bantams
Pam Nieting
nietboys@gmail.com
952.884.5450
High School
Nick Barten
nick.barten@ziegler.com
Heybartens@netscape.net
952.835.2375
952.887.4567

2018 BAA Basketball- BOYS Contacts

Basketball Commissioner
Rick Zilka
boysbasketball@baaonline.org
952.831.8695 or 612.371.1178
Equipment Director
Floyd Getty
boysbasketballequipment@baaonline.org
612.227.7726
Referee Coordinator
Rick Zilka
boysbasketball@baaonline.org
952.831.8695
612.371.1178
Referee Head
Rick Zilka
boysbasketball@baaonline.org
952.831.8695
612.371.1178
Administration
Stephanie Nicholson
admin@baaonline.org
952.373.1563
Scorekeeper
Sue Larson
taximom104@gmail.com